"Awesome Tour of Yellowstone"
From the time what we set our tour back in April all the way through our guided tour of the lower loop of Yellowstone with Gregory in late August, we were very appreciative of the excellent service we received.  Our party of 11 consisted of my family of 5 (including and 11, 9 and 7 year old), my parent (late 70s) and another family of 4 (including a 10 and 6 year old) that we traveled with.
Our tour guide, Gregory, was awesome.  Gregory's knowledge of the Grand Teton Nat'l Park coupled with Yellowstone were 2nd to none.  He was extremely knowledgeable and considerate to all in our group.  He knew exactly all the places to visit throughout the part and he defintely new how to manage our stay in the Park without ever being help up in traffic.  While most passenger cars would stop in big packs, Gregory would tell us that if we sat tight for 5 minutes, he would show use something that the flocking tourist would never think of stopping at.  He was spot on!!!  The lunch provided on the tour was great and we stopped by a river with benches and rest rooms.  Again, no one was around and we felt like we had the area all to ourselves.
— Steve & Renee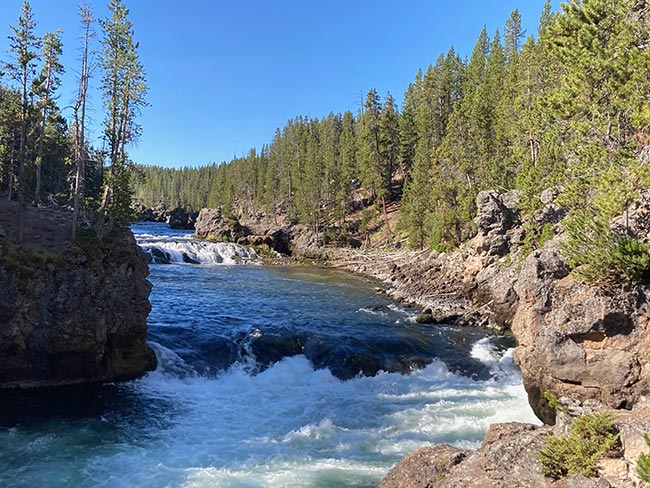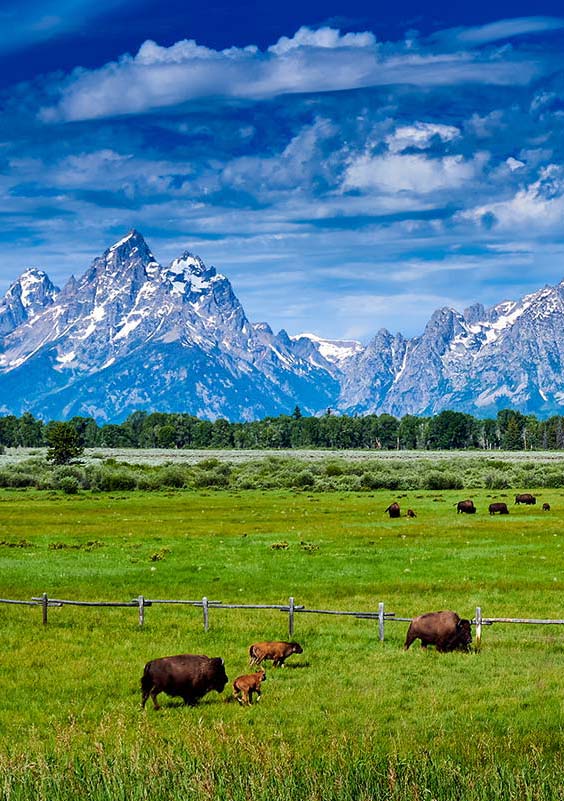 "A Great Experience for a Great Price!!!"
We visited Jackson Hole this summer for the first time and wanted to explore Yellowstone with our 6 yr old…After searching and pricing different options, we came across Greg's company and booked a private tour for the three of us.  It was WONDERFUL!!!  Our guide, Greg, has worked for the National Park Service for many years and was stationed in Yellowstone for several of these years, so we really got great information, he knew where to stop, what to do, and where to look!  He was wonderful with my son, very patient, informative, and easy to be with.  My son loved the entire day (12 hours) and he was ready for more!  I would highly recommended Yellowstone Wildlife Adventures to anyone and the private tour is definitely worth every penny!
"Great Service and a Knowledgeable Guide Made for a Wonderful Trip!"
Our Grandson and we took the three day tour. Our guide, Greg, who is a former Park Ranger, took us to remote parts of the Yellowstone in search of waterfalls, geothermal features and wildlife. We were not disappointed. Greg's knowledge made the trips very educational for all of us. He accommodated our interests and we never felt rushed. The lunches were relaxed, food (sandwiches and fruit) was great. A picnic lunch bison in view is very relaxing. Binoculars were provided for each of us. We would do it again!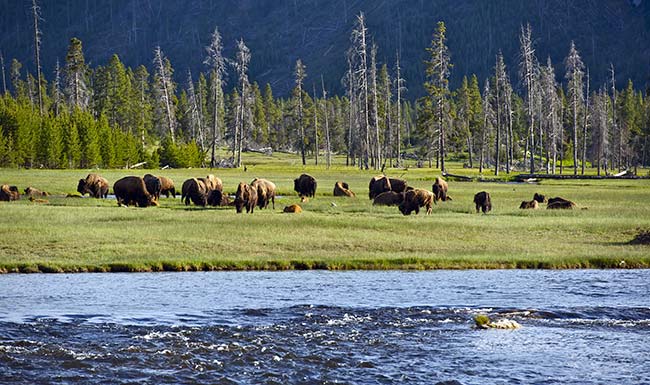 "Well Worth the Time and Money!"
Can't imagine how our guide Greg was able to keep going and keep entertaining 12 hours, but, after years in back-country, may he welcomed an audience.  We had a great time and understood far more than if we had tried to do it ourselves.
We took a private (4 adults) early AM tour of the Grand Tetons with guide Gregory and it was fantastic.  Gregory was very personable, informative, funny and entertained us with his knowledge and stories of the area.  Scenery was beautiful and we say a Mother and baby Moose, Bison, Mule deer and a Pronghorn. Oh yeah and we also saw a chipmunk (did not know if was Chip or Dale :->).  Gregory also gave us good information for our future trip into Yellowstone and other areas of interest for our stay.  I highly recommend this tour as part of your vacation to Jackson.  The four of us agreed Teton were best part of our trip.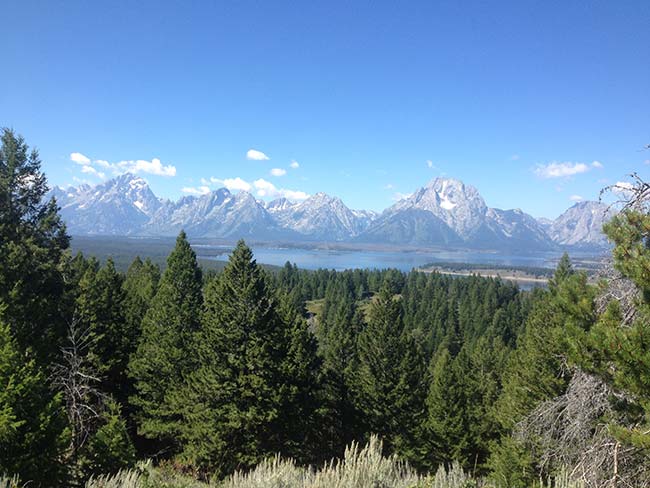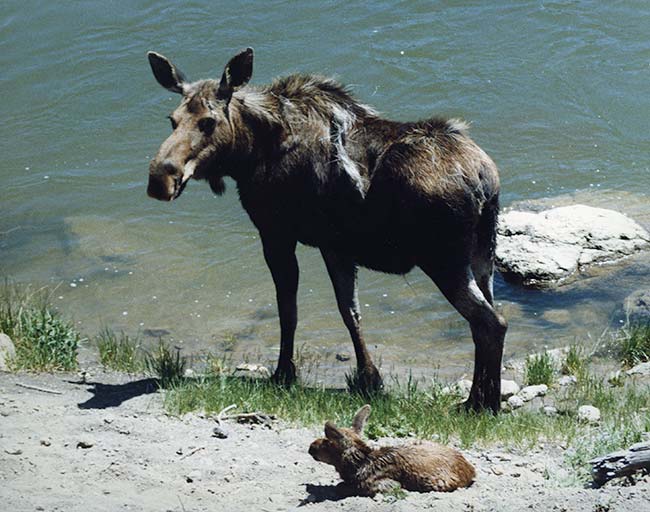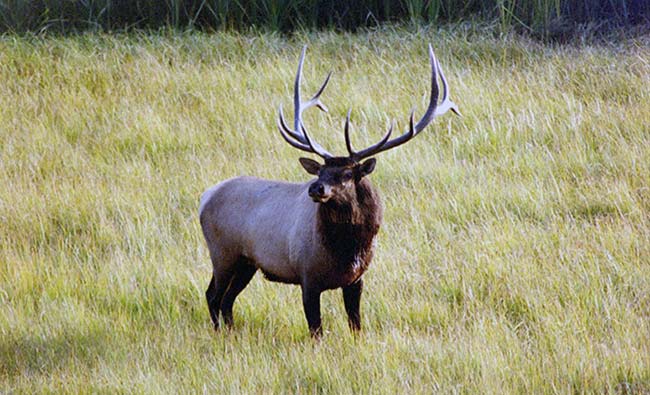 "Our Awesome Yellowstone Tour!"
We arranged for a Southern Loop tour of Yellowstone through Yellowstone Wildlife Adventures and weren't disappointed.  Greg, our tour guide, kept our attention throughout the entire 12-hour day.  His past experience as a Park Ranger in the National Park system was very helpful and entertaining.   
We saw elk, bison and moose during our visit.  Our only disappointment was that we didn't see a bear, but that was  no fault of Greg's!  We also visited a lot of the geothermal features of the Park.
At lunch we stopped at a lovely spot with elk grazing near a creek where we had a picnic lunch of sandwiches, chips and fruit.  Greg knew that we needed to eat lunch early before the crowds began taking over the picnic spots.  
Greg was very patient, as our group asked a million questions and needed several restroom stops.  He offered to take the entire group's picture at more than one attraction.  I have already recommended Greg to friends and will continue to do so.